Never
Pay in full again.
Buy now and pay in 4 interest-free instalments with Shapaly.
Fastest & coolest way to shop
with quick approval and a smooth shopping experience.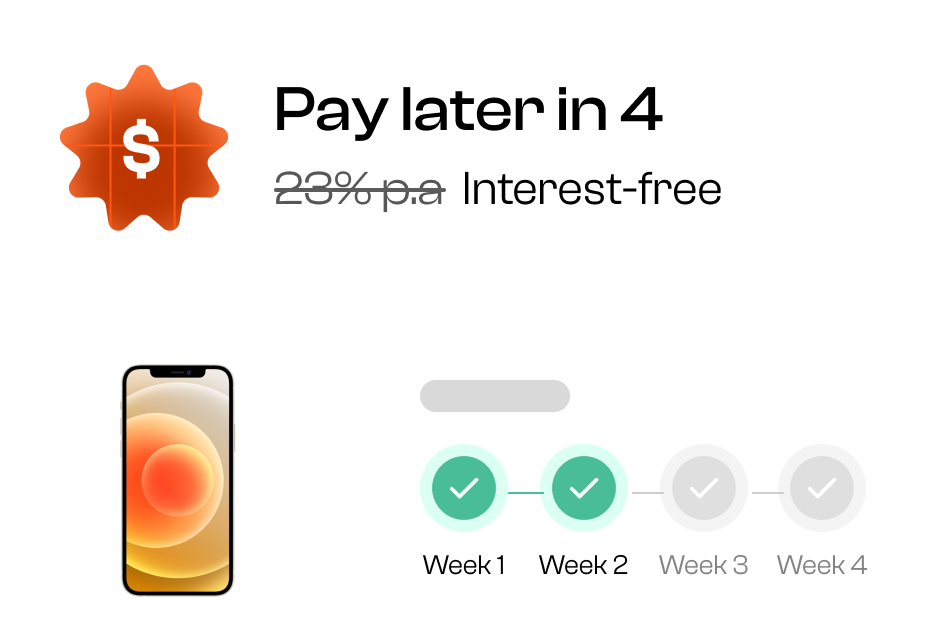 No Interest, No Fees, No Contract.
Experience interest—free when you pay on time.
Find your favourite
brands to shop and pay later
The
Shapaly difference
Super-fast signup
Shapaly means speed literally — from Signing-up to getting approved in minutes everything feels super easy and convenient.
Shop with flexibility
Enjoy the flexibility to get what you want and pay over time. Split the costs of whatever you purchase, directly from your phone. You decide what suits you, No more needs on hold.
No ridiculous fees
Applying for credit costs nothing. No outrageous activation fees and hidden charges. Helping you shop for what you want is our priority and to us, your financial health always comes first.
More than a credit
With Shapaly you get to experience bespoke credit privileges, stellar daily deals and mouth-watering discounts. You'll have everything at your disposal to make your shopping easy.
Don't listen to us
👀
see for yourself
🔥
Don't listen to us
👀
see for yourself
🔥
Don't listen to us
👀
see for yourself
🔥
Found out about Shapaly and signed up for the beta version. Everything felt easy and convenient to use, I ordered a smartphone and it came in two days ago.
Jacob Nwabueze
Freelancer
Shoutout to my sister for putting me on about these guys, thanks to them I was able to get something I needed ASAP without having to ask my friends for urgent 2k.
Tracy Oluwatobi
Content Creator
Broke my ring light while recording myself dancing lol. After trying 2 different services, I tried theirs, I honestly didn't expect it to work but it actually worked. Got a new ring light, thanks.
Frequently Asked Questions
How does Shapaly work?
Once you sign up which usually takes  5 minutes, you are automatically eligible for at least ₦10,000 worth of credit. All you have to do is make sure you always have 25% of the down payment ready whenever you want to make any purchase and we'll take care of the rest. You can also access up to ₦250,000 if you ever need it.
What's the interest rate?
Shapaly is interest-free. No application or activation fee. We will always remind you when a payment is due so you don't forget.
Pay in 4? For real? How?
When you pay in 4, we split your purchase into 4 equal payments. We collect the first payment immediately. The remaining 3 payments are collected every 2 weeks or monthly depending on what you choose. You can spread the cost over 6 weeks or over a 4-month period.
Where can I shop with Shapaly?
You can shop on all the top e-commerce platforms in Nigeria and also from our ever-increasing list of partnered merchants. From finding what you love to paying over time, we make every step eazzy.
How do I use the Shapaly app?
1. Create an account (doesn't take more than 5 mins).
2. Search for a store in the app.
3. When you see what you want, tap pay with Shapaly at the bottom.
4. We'll create a secure card, that lets you pay in 4.
5. Just enter the card details at checkout of the website, and you're done!